Det ser bättre ut för Kitt Peak
Senaste rapporten om Kitt Peak-elden: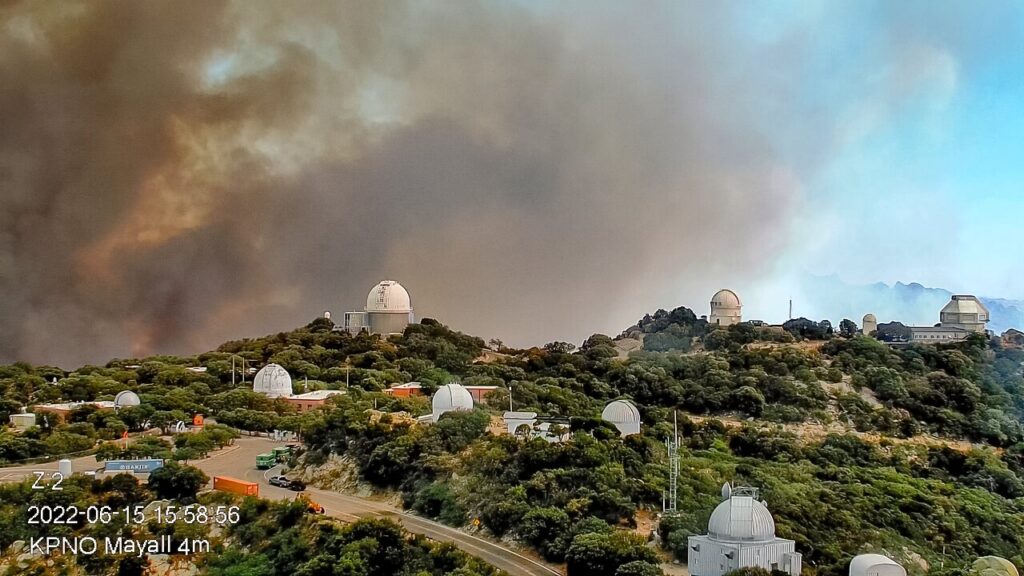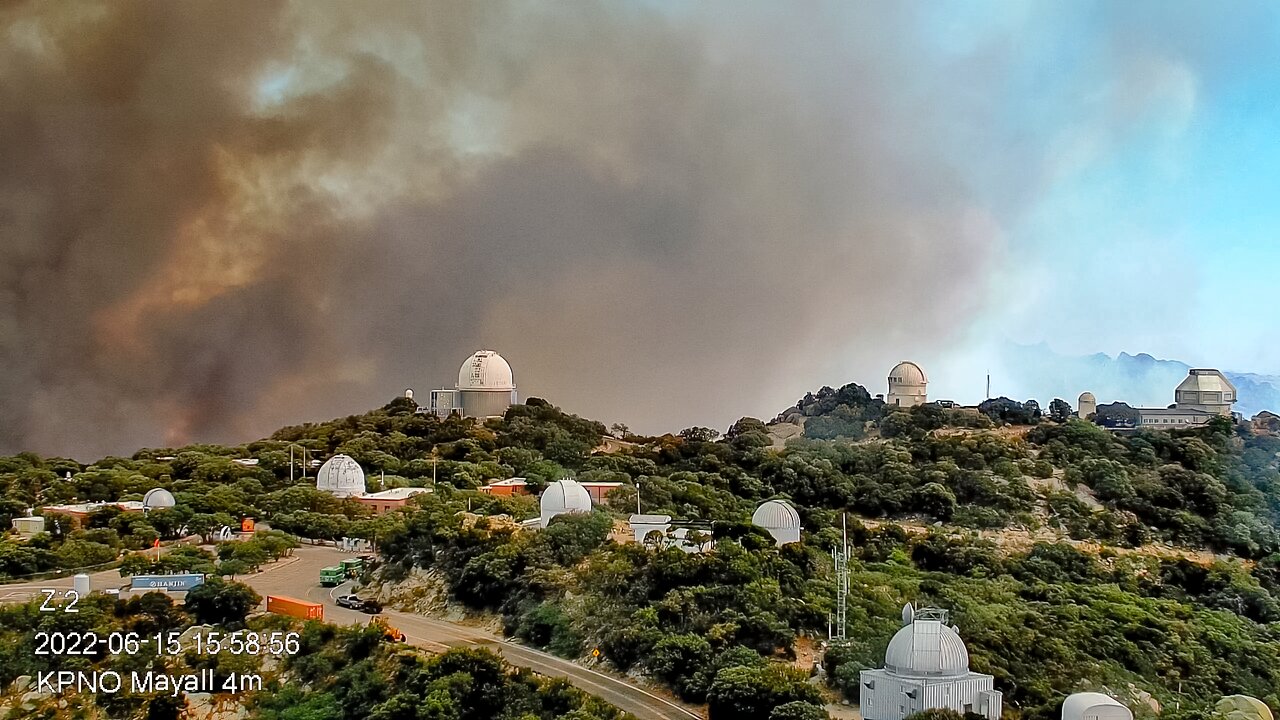 The Contreras Fire reached the Kitt Peak National Observatory during the early morning of Friday 17 June 2022. We are working with the firefighters at the site to assess the damage and will share details about the facilities as we learn more. We remain in an active fire situation with rapidly changing conditions.
Update 21 June pm:
Today the area affected by the Contreras fire increased by 4,401 acres to a total of 24,761 acres. Containment increased to 50% according to the Eastern Area Incident Management Team.
The Team reports that fire around the eastern flank of the summit of Kitt Peak National Observatory is now controlled and they expect to have the northern flank controlled today. The fight is not over for our Tohono O'odham neighbors and we are keeping these communities in our thoughts.
Conditions have moderated dramatically today and annual monsoon clouds have started slowly building. The road to Kitt Peak will continue to be closed with access restricted as the monsoon rain may cause additional issues with the road.
We have no new information that would conflict with the prior assessment that all of the domes and other scientific structures are intact.
We will time our updates as new developments with the fire warrant. We will post new information as our crews are able to access the Observatory site, once temporary basic services have been re-established, and can start assessing any damage. We are indebted to the fire crews for their continued work on the Contreras fire. The DESI collaboration, whose state-of-the-art instrument is on the Nicholas U. Mayall 4-meter Telescope, shared a heartwarming video expressing their gratitude
Gla´ midsommar!
Äntligen går vi mot mörkare tider.